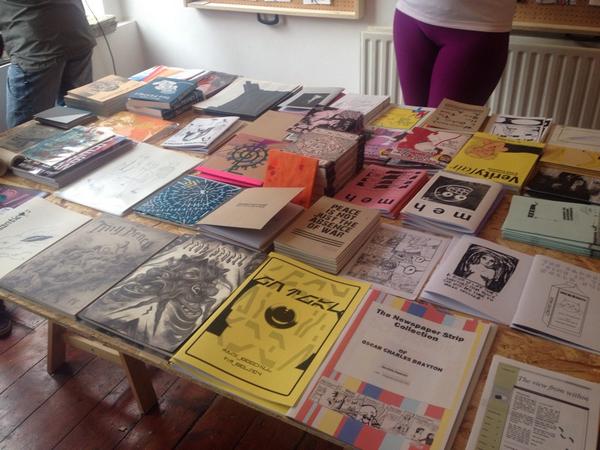 Hello everyone! Hope everyone had a fantastic Hallowe'en, is it weird that I really like waking up the next morning to see everyone's pictures of their costumes? Anyway, I managed to squeeze some time between my disseration and a coursework deadline to go and see this pop-up shop in Greenwich. Hosted in a quirky apartment/shop it had tons of zines and comics, so of course I was in heaven.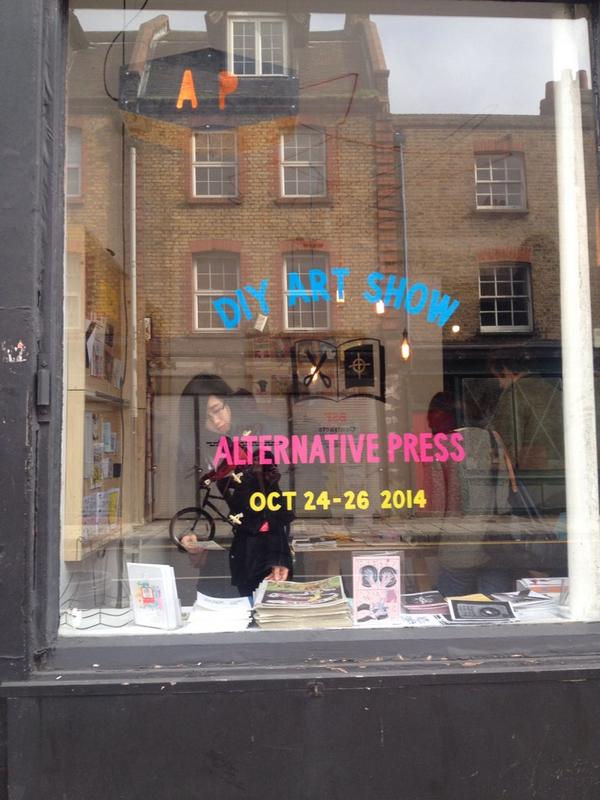 I also had the absolute pleasure of meeting Dimitri, who gave a small group of people and I a free lesson in home silkscreen printing.
Unfortunately I don't have much more images of the process, but it was a very laid back and spontaneous event, which suited me just fine. Once Dimitri showed us how to expose a screen using one of those garden intruder lights, we printed on various surfaces including newsprint, brown paper and my neon pink t-shirt I brought in. Here are everyone's designs (mine is 'Rave Bear'):
So, that's it folks, it was a great day and enjoyed meeting everyone there! Now, unfortunately I must dash, there's an unfinished dissertation calling me…
The first two images were taken from the alternative press twitter (look there's me!)
The rest of the images were taken by me.